LAWS ON THE COURT: Welcome (To Your New) Home, Rudy Gay!
Welcome Home, Rudy!
Welcome to the big city, Rudy Gay! Fans, like myself, were excited to see you sporting number 22, on Friday against the Clippers! Some say it was a career ending move, I say "Go Rudy Go"!  Sure, we lost Jose to the Pistons, and Ed Davis to Memphis… but really, it's not the end of the world. Rudy brings the team much more athleticism, don't get me wrong, Jose was a great player, but Rudy is young, and just so much more talented. In hind sight, the Raps should have picked Rudy Gay as a draft pick.. Instead they chose, Mr. Primo Pasta.  Not only is he, 6'9″ and a talented small forward, he can also pass the ball, rebound, and make use of a good shot.
'I'm not coming here to score a lot of points, I'm coming here to make my teammates better, I'm not coming here to lessen anybody's role, I'm here to make this team better.'
– Rudy Gay
Raptors took on the L.A. Clippers, with newly acquired forward, Gay. They ended up with a 98-73 win over LA.
In Other News..
The Lakers will not give up trading Dwight Howard, why? Because they still believe he can be a team player.
The Clippers will be missing Blake Griffin, as he now is out with a strained left hamstring, but sources say they are now interested in acquiring Garnett, to their already talented team.
Jose Calderon made his debut on the 4th with the Pistons. He wasn't enough to come out with a win, the Knicks blew them out of the water for their 5th straight win.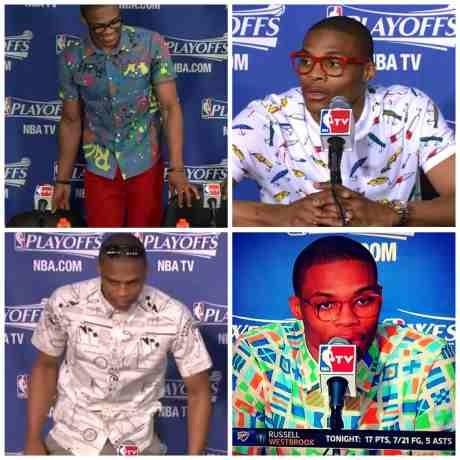 Kendrick Perkins says teammate Russell Westbrook is like Dr. Jekyll & Mr. Hyde, on and off the court.  "He's night and day how he is off the court," said Kendrick Perkins. "On the court, just joking here, but you want to strangle him a little bit. But he's night and day. He gets in a zone, man, and he just feels like he's the best player on the court. Seriously.
So D'Antoni thinks the Lakers are like an All-Star team in the worst way possible.. "We've got an All-Star team. Have you ever watched an All-Star Game? It's God-awful because everybody gets the ball, they go one-on-one and then they play no defense. That's our team."  This is after a loss to the Memphis Grizzles, wonder what that quote would be like if they lost to the let's say…Charlotte.
Will Derrick Rose ever return to the court this season, in something other than a suit? The team says he is close to return, but I'm not sure what type of player he is expected to actually be. He did blow out his ACL, takes a lot to come back from that.
Written by Hope Laws
Like talking basketball hit me up on twitter @heyitscocomo, I'll follow you back!
(Photo Credit: @russwest44 [twitter])
The following two tabs change content below.
Hope Laws
Hey-oh it's Hope! I am the NBA/NCAA & MLB editor! Raised as an avid athlete, sports fan, and a super Canadian Canuck, eh!
Latest posts by Hope Laws (see all)